December 12, 2010: Newly minted megastar Drake shares two songs on his blog, October's Very Own, with the title "Introducing The Weeknd." The dark, woozy blend of R&B, rap, and scattered samples caught the attention of the blogosphere worldwide almost as quickly as the intentional typo.
Fans who were scouring for more information on 'The Weeknd' were quick to hit dead ends. Who was the man behind this falsetto croon? Where did he come from? How does Drake know him?
Fast forward to March 2011, and another song by The Weeknd, "Wicked Games", appears on a cryptic Youtube account ('xoxxxoooxo') with 'XO' in the caption that only fueled further speculation on the singer's identity. His birth name, Abel Tesfaye, was soon uncovered, along with the identity of XO: a collective of rappers, producers, artists and visionaries that have proven essential to Tesfaye's success.
Three mixtapes and three studio albums later, The Weeknd is one of the biggest stars on the planet. And his homies are along for the ride: XO is now an official music label, cementing Canada's influence on the world stage even further.
So who makes up XO, exactly? We're taking a look at some of the key players in The Weeknd's crew to help unravel the mystery a little:
NAV
The Rexdale-born rapper and record producer wasn't on the radar of most hip-hop fans until the release of Drake's searing summer anthem "Back To Back" in July 2015 where he scored a production credit. The veil slowly lifted with the upload of "Take Me Simple" to his Soundcloud account in September 2015, which has been played over 10 million times. Nav's popularity went widespread when he got a co-sign from reality TV star Kylie Jenner after she posted a video of herself lip syncing to Nav's single "Myself."
Nav's first big feature was on Travis Scott's track "Beibs In The Trap", a song he also co-wrote and produced. It hit Platinum status in the United States with no radio support. He signed with XO in early 2017 and released his mixtape, Nav, in February. He shortly followed that up with the July 2017 release of Perfect Timing, another mixtape co-presented by superstar producer Metro Boomin. With no physical sales, the project still debuted at #13 thanks to strong streaming numbers.
2017 proved to be a huge year for Nav, and the rising star will no doubt top it in 2018.
BELLY
Belly's success is all credited to his hard work ethic. He independently released a slew of projects in the mid-2000s, which lead to the release of his debut album, The Revolution, in 2007. The album produced four singles, including "Pressure" featuring Ginuwine and "Don't Be Shy" with Nina Sky, and would eventually be certified Gold.
After continue to churn out new music, Belly was signed to the XO label in 2015, and shortly released a new mixtape, Up For Days. It featured the single, "Might Not", featuring The Weeknd, which was certified 2x Platinum in Canada and Gold in the United States.
Belly unleashed two more projects in 2016 (Another Day In Paradise and Inzombia) and recently released another mixtape, Mumble Rap, in October 2017. Other accomplishments include a writing credit on Beyonce's massive album Lemonade and signing with Jay-Z's Roc Nation label.
SAL & CASH
(Image via Billboard)
The Weeknd's co-managers, Amir "Cash" Esmaillian and Tony W. Sal, have a lot to celebrate. Cash flew from Miami to Toronto upon hearing The Weeknd's early demos in 2011. Sal came on board right after the Trilogy album release in 2012. He had previously worked with Belly—the two met when they were only 12 years old—and the pair started up CP Records together in 2002. Sal hired Cash to spearhead street promotion.
"Sal and I are just so completely different but that's what makes us great," Cash told Complex earlier this year. "We just kind of complete each other."
On the one end, Cash serves as the brand visionary for XO. He's been a personal assistant, road manager, and security guard for Abel. Sal handles the business sides of things, thanks to his industry experience. If the meteoric rise of XO ever looked easy, it's because these two are behind-the-scenes, handling all the finer details without skipping a beat.
LA MAR TAYLOR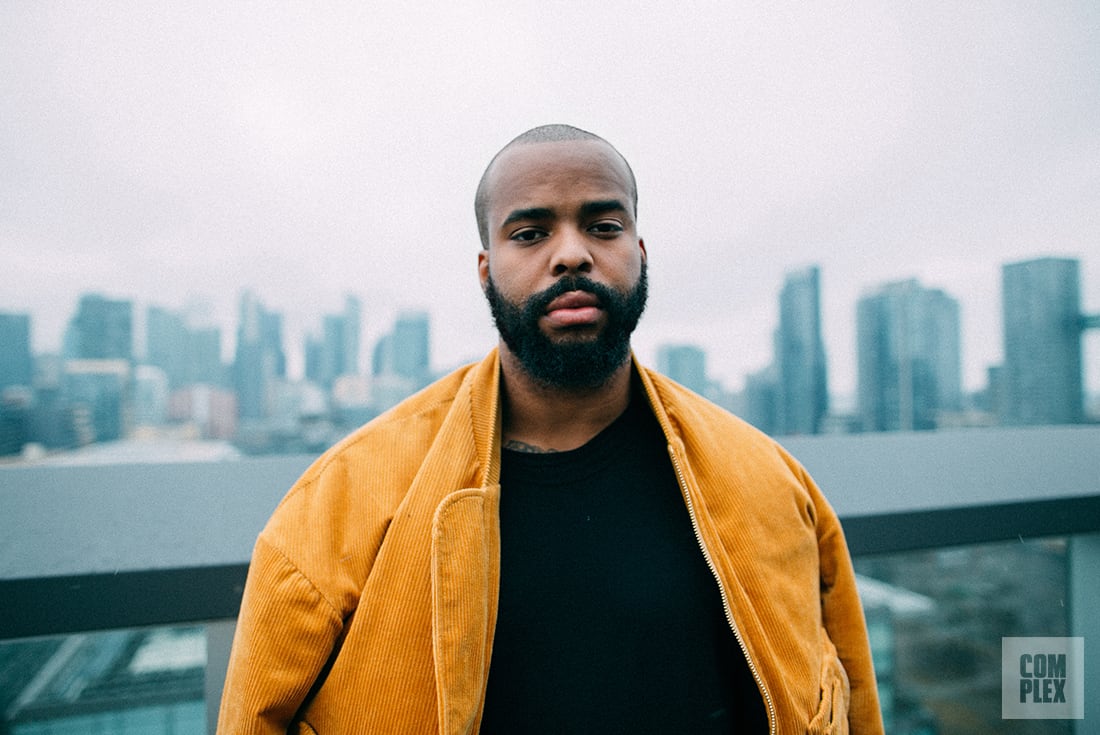 (Image via Complex)
When it comes to the black-and-white aesthetic and overall aesthetic of the XO crew, La Mar Taylor sits at the throne. The creative director shot the seminal cover of The Weeknd's debut mixtape House of Balloons using his ex-girlfriend as the nude model and blowing up balloons to fill the bathtub at his mom's house. He went on to craft the covers for his two following mixtapes, using fashion editorials as guiding posts for his vision. Taylor also says he used to hack into Toronto university OCAD's computers to use their design software to fulfil his visions.
Now, Taylor assists across the XO roster, supplying Belly and Nav with expertise to help realize their design needs and visual treatments.
DEREK WISE
Derek Wise is the latest signee to XO Records. The rapper released his debut mixtape, Vacay, in October 2012, and followed it up with Inglorious, a digital download album available in 2017. He even played arenas to thousands of people when opening for dates on The Weeknd's Starboy tour.
We'll see what XO has up its sleeve for the newcomer of the crew.
Who is your favourite member of the XO crew? Let us know in the comments below.
---